Available now
The collection will be available from Saturday 15 February. Head to the Van Gogh Museum webstore or check Dailypaper.com. The collection will also be available in the Daily Paper stores, in the Museum Shop and at selected retailers.
The Daily Paper x Van Gogh Museum collection consists of a total of 21 items, including jackets, trousers and T-shirts. It features contemporary Daily Paper designs with prints of drawings, paintings and quotes by the famous artist.
Documentary
Documentary maker Safi Graauw shadowed the three founders of Daily Paper during the creation and launch of the Van Gogh collection.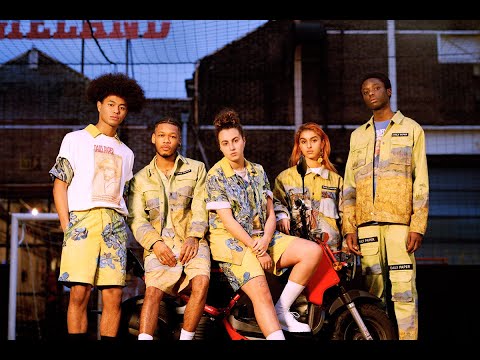 About the collaboration
The story of Vincent van Gogh immediately appealed to the founders of Daily Paper: just like Van Gogh, Jefferson Osei, Hussein Suleiman and Abderrahmane Trabsini chose a more difficult path, and one where success was not guaranteed. The trio launched the Daily Paper clothing brand without any training or prior knowledge of the industry, driven purely by intrinsic motivation, just like Vincent at the start of his artistic career. And just like Van Gogh, the men from Daily Paper taught themselves all they needed to know – in this case, about the world of fashion. Against all odds, both Van Gogh and Daily Paper rose to success.
Initial contact between the museum and Daily Paper resulted from Van Gogh Connects, a project in which the museum explores how it can become more relevant to young adults in Amsterdam with a bicultural background. With this collaboration, the Van Gogh Museum hopes to inspire these young adults and connect them with the art of Van Gogh.
Contact
Would you like to know more about our brand license programmes or are you interested in the options for collaboration? We'd love you to get in touch with us.